Martin Art Center's Arizona STEAM Shop▐ MakerSpace
for 2017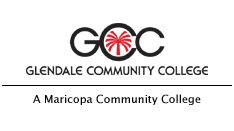 The 2017 Annual Meeting is Scheduled for Saturday, April 1st at
Glendale Community College in Arizona
.
---
Our Arduino ROBOTICS Program Sponsored By Cognizant Vanguard "Making the Future"
February 15 Through April 28!
FREE! FREE! FREE! FREE! FREE!
With FREE take home Project!!
Class schedule is as follows:
Tuesday 4:00 to 6:30  5 and 6 grade students.
Wednesday 4:00 to 6:30 7 and 8 grade students

.
We still have spots to fill so STOP by or register any time on our website.
  This program will start February 21 for 5 and 6 Grades.
  The program will end with a party on Friday April 28 for all participants with Special Guests !!
Thanks to Cognizant Technologies for Sponsoring a GREAT Program!!
---
With Programs for 5th Grade Kids To Adults with STE[+a]M Education and Workplace Development !
Closed Major Holidays ▐ Saturdays by Appointment
---
SCI TECH Fest 2017 Is Underway!
 A

fter

School,

Out

of School and

Home

School.
It's A Playground For Your Brain ! 
MISSION STATEMENT
for Arizona STEAM Shop:

"To Initiate, Cultivate, and Propagate Lifelong Critical Thinking Skills"
---
                                           Martin Art Center's  

Arizona STEAM Shop
Science, Technology, Engineering

[ART]

and Math
Providing FREE Out-of-School Time (OST) Programs for Area Youth and Adults, Night Time Art Events, STEAM Outreach
14075 N. 59th Ave.
Glendale, AZ 85306
Office (623) 240-2206      Fax (602) 606-8938 

FREE After School Programs from 3 til 6:30

 After-School ◊ In-School ◊ Out-of-School-Time, OST

An Art-Based STEM Education Center

Rockets ◊ Catapults ◊ Gears ◊ Pulleys ◊ Levers

Computer Skills ◊ Search With Google

Computer Programing ◊ Graphics ◊ Gaming

Robotics ◊ Arduino ◊ LED Lights ◊ Circuits

Art ◊ Arduino ◊ VEX ◊ Guitar SLAM ◊ Poetry SLAM ◊ String Art ◊ Tile Mosaic ◊ Painting ◊ Drawing
Howdy! My name is Angel.
I am the mascot of the MAC. Did you KNOW…?? Even though I am mostly RED, I am a Green Winged Macaw. My wings can spread out to about 4 feet wide.
I am about 30 inches tall and I can live to be 80 Years Old,
right now I am 33 years old.
Like us, tweet us, find us !
In Partnership With the City of Glendale, Arizona located in Glendale Community Center North.
Glendale Community Center North
Martin Art Center, Arizona STEAM Shop and AZ STEAM Shop Logo are registered trademarks of Marin Art Center .ORG a private 501 (c) (3) non-profit organization.  EIN 47-2331254   © 2016 Martin Art Center.   All Rights Reserved
June 6, 2016
June 2, 2016 The Arizona STEAM Shop was host to COUNCILMEMBER RAY MALNAR SUMMER SAHUARO DISTRICT MEE...
December 2, 2015
Grand Opening of AZ STEAM Shop Saturday Dec 5th 5pm-9pm 14075 N. 59th Ave, Glendale, AZ 85306 Please...